Room Amenities
Windows That Open

High Speed Internet Access

Iron & Ironing Board

Spacious Well-Lit Work Desk

Air-Conditioning & Individually-Controlled Heat

Alarm Clock

55" TV

Cable Television With In-Room Pay Movies

TV Streaming Service

TDD Access For The Hearing-Impaired

Bathrobes

Bathroom Scale

Hair Dryer

Make-Up Mirror

Toiletries

Computer Dataport

Multi-Line Telephone With Voicemail

Connecting Rooms (Upon Request)

Cribs (Upon Request)

Refrigerator (Upon Request)

Private Check-In

Private Lounge Exclusive For Fairmont Gold Guests

Complimentary Breakfast In Lounge

Afternoon Canapés And Honor Bar

Complimentary Coffee, Tea, Soft Drinks, And Snacks

Dedicated Fairmont Gold Concierge

Access To Online Newspapers And Magazines Through Pressreader

Personalized Wake-Up Calls

Mini Bars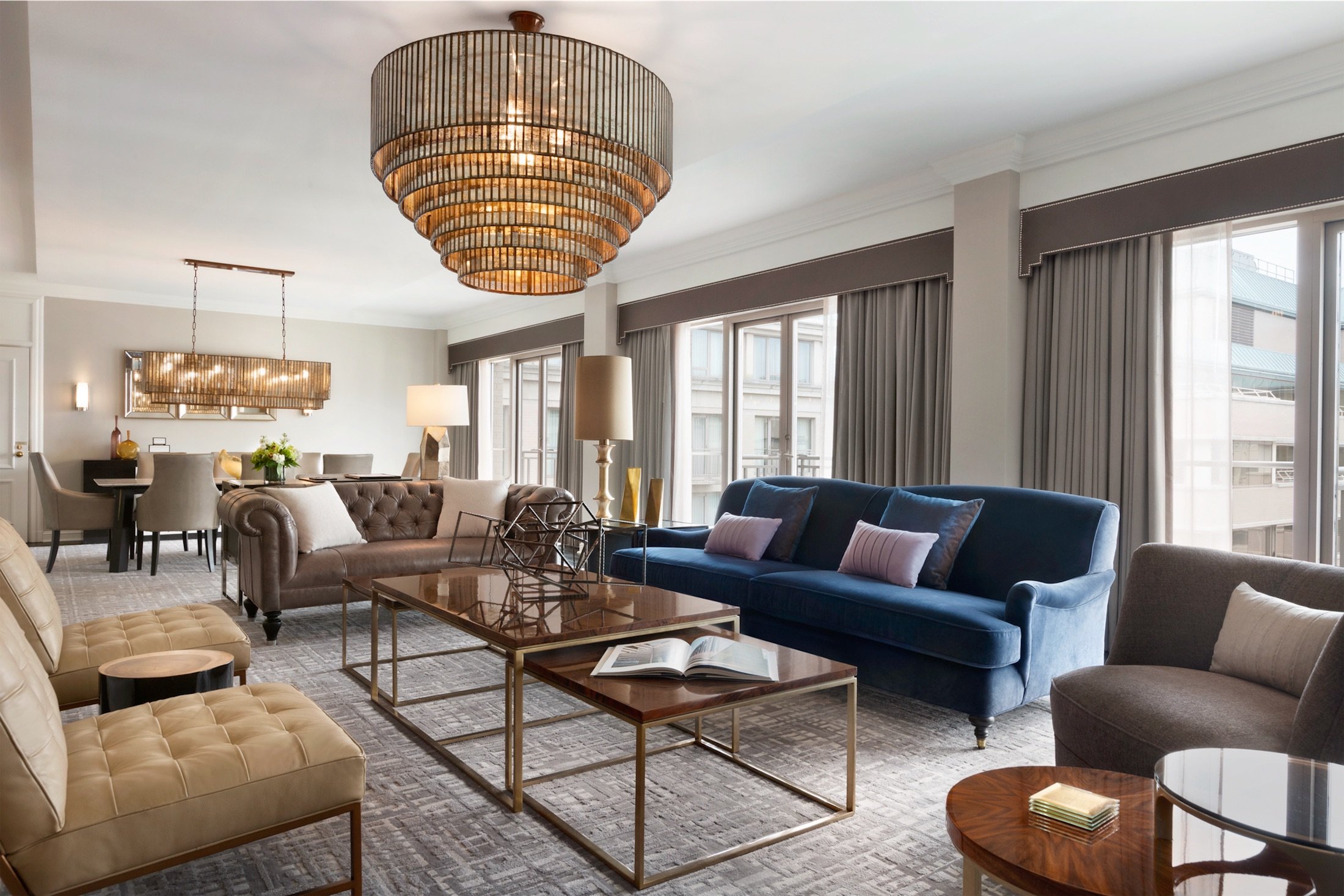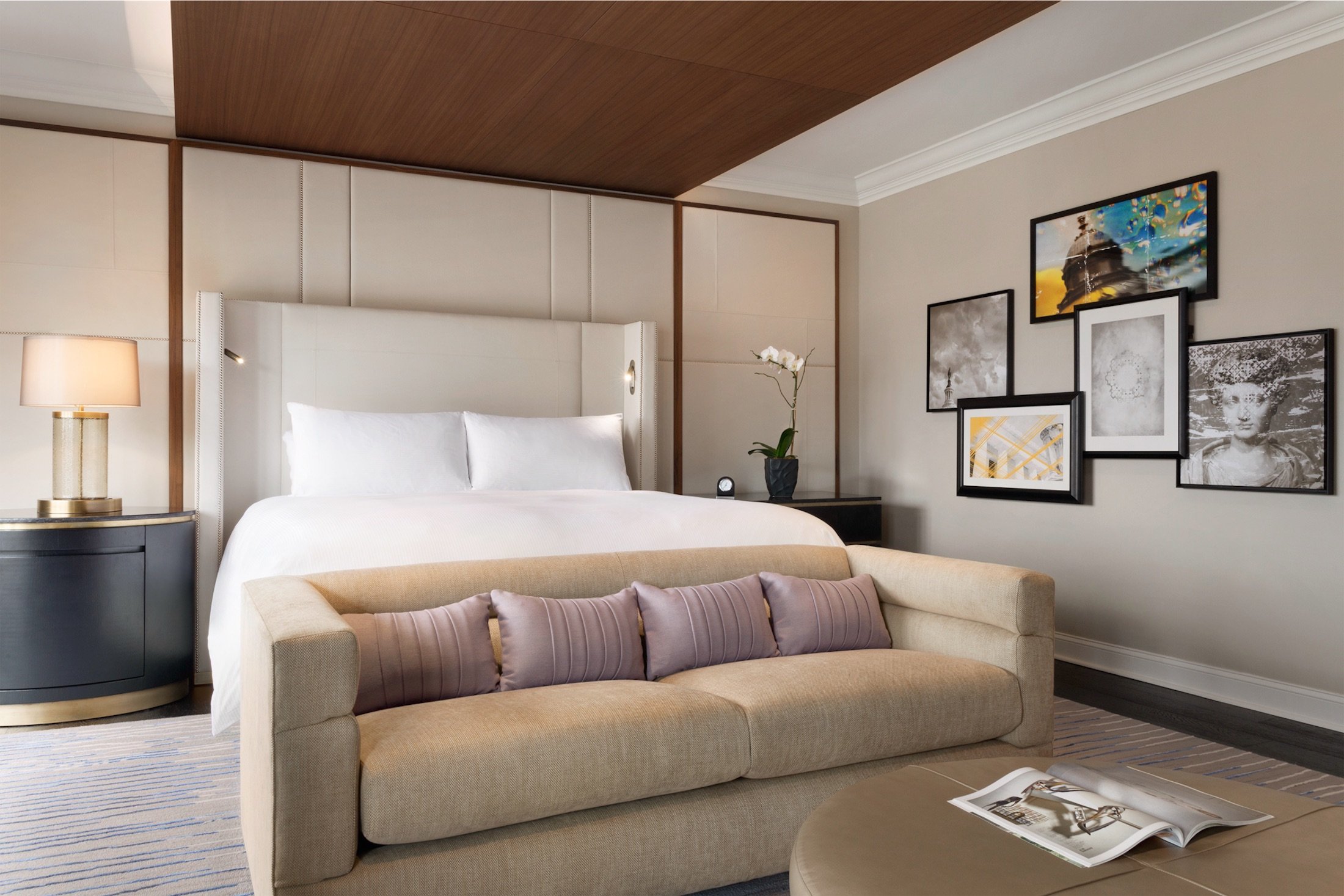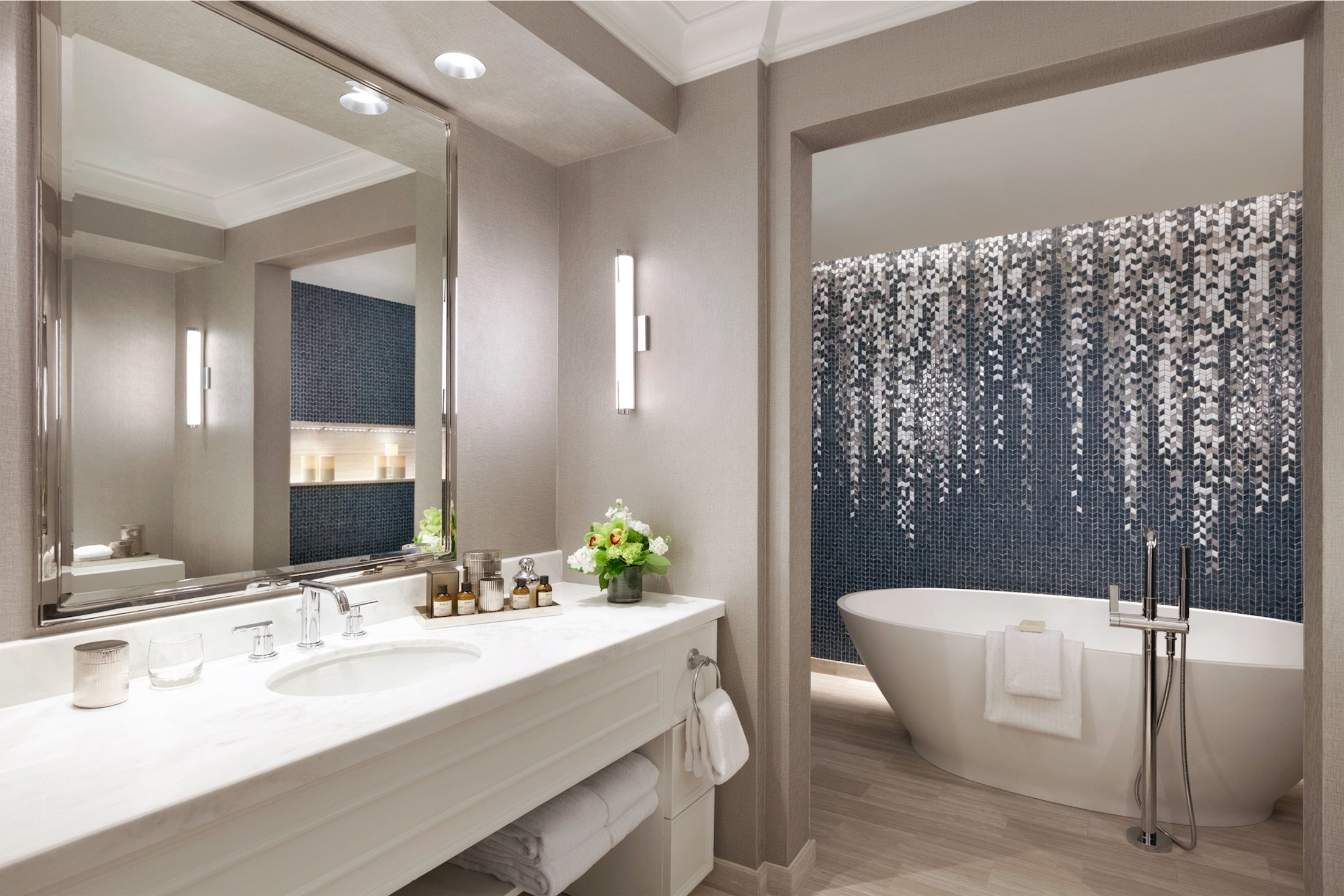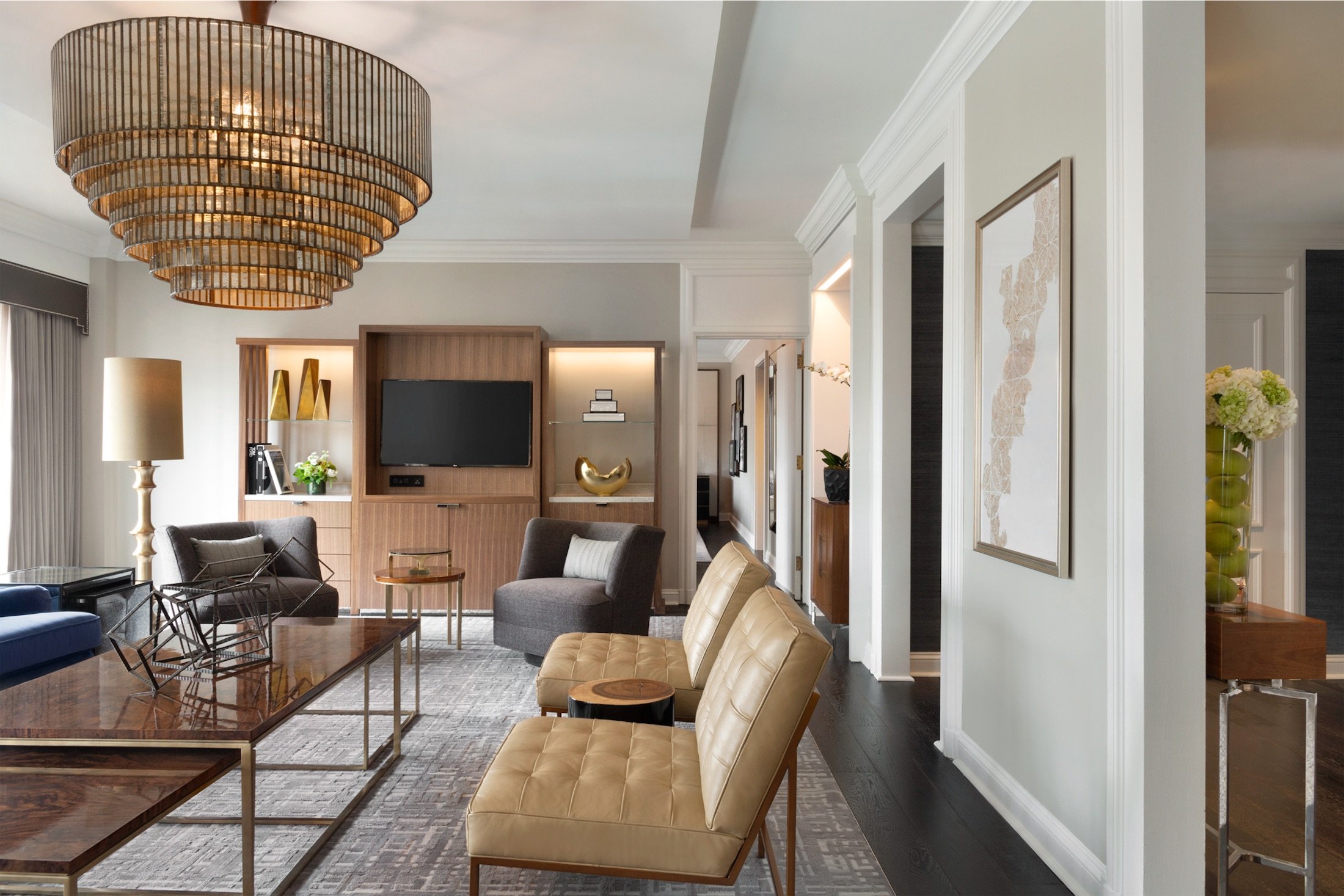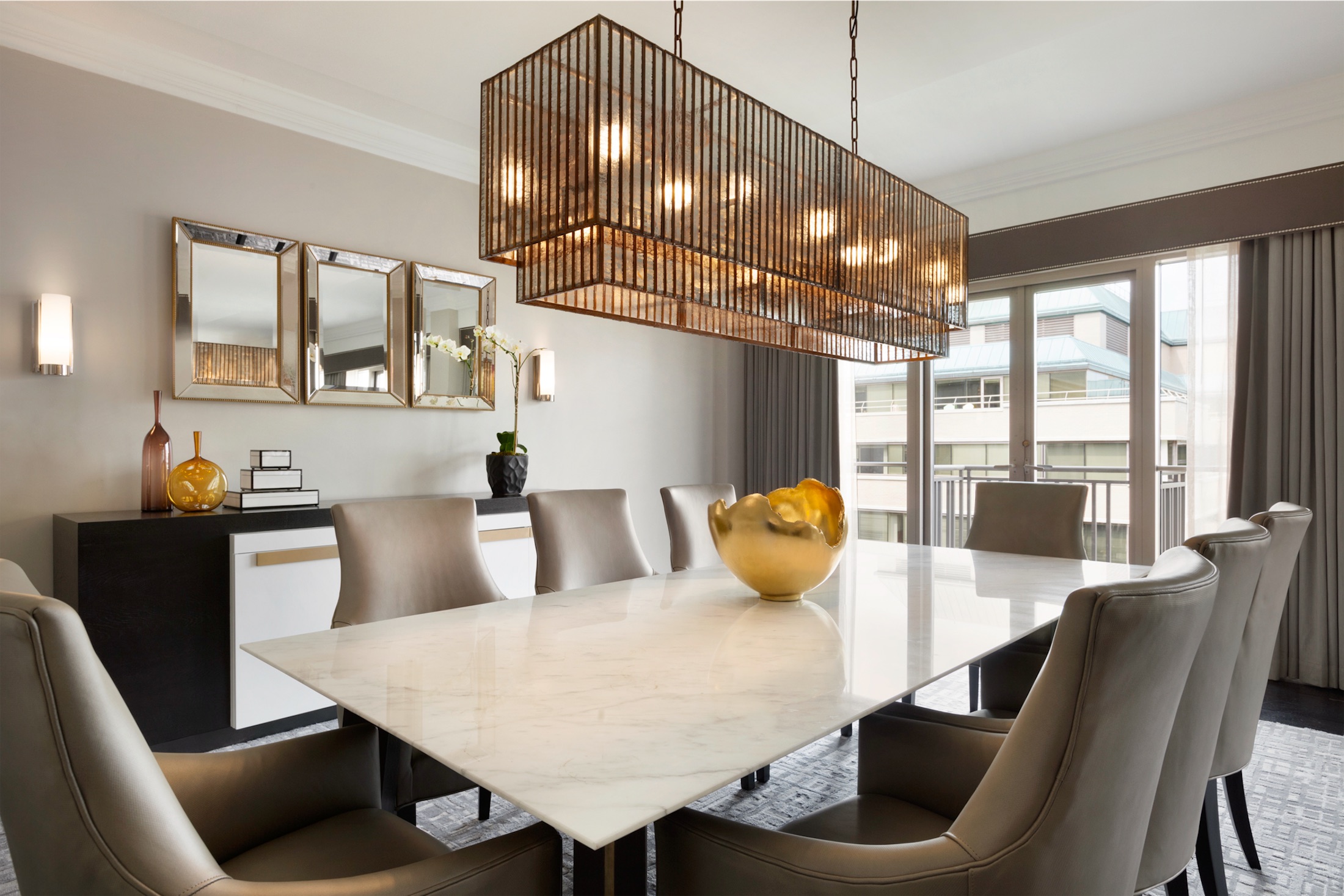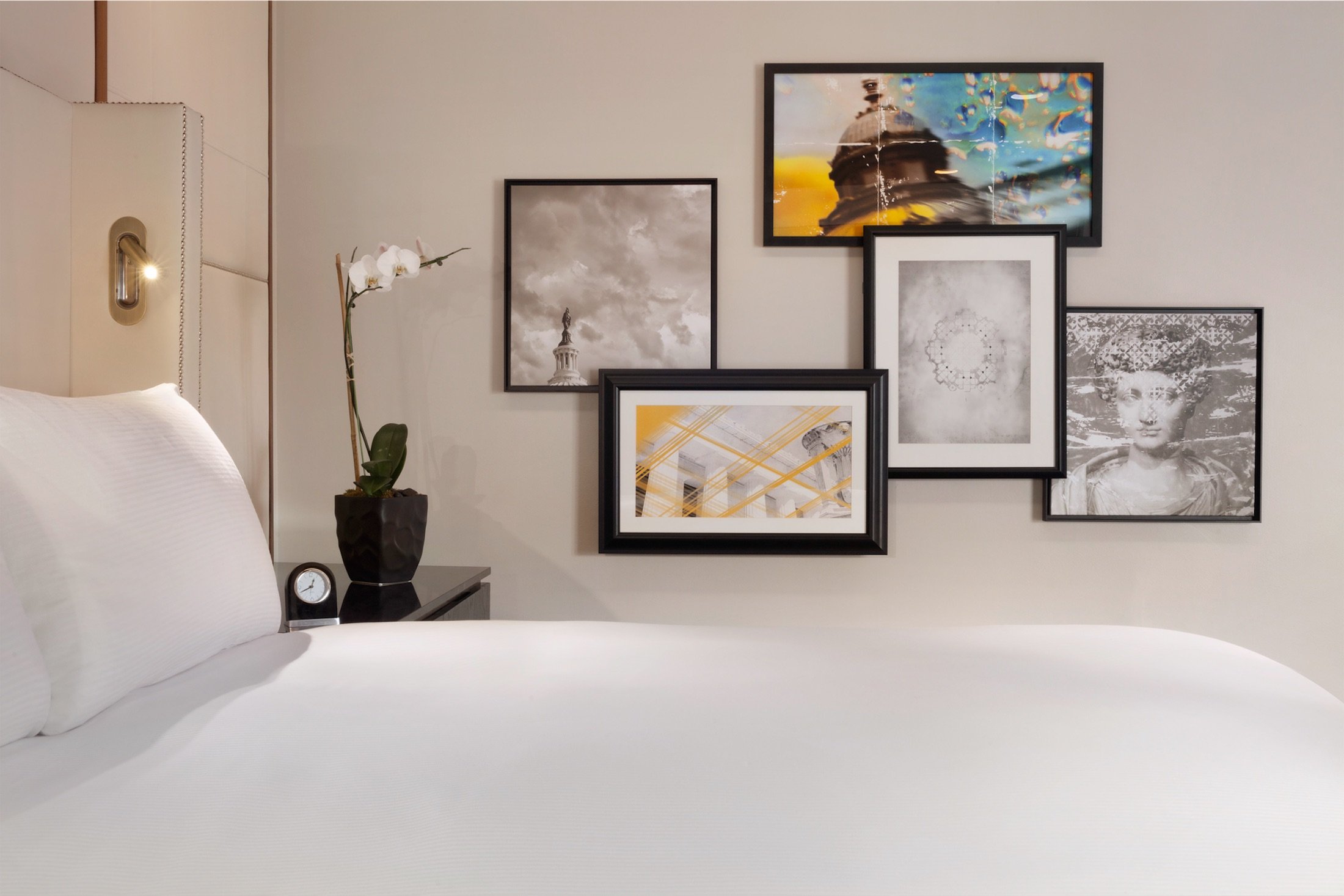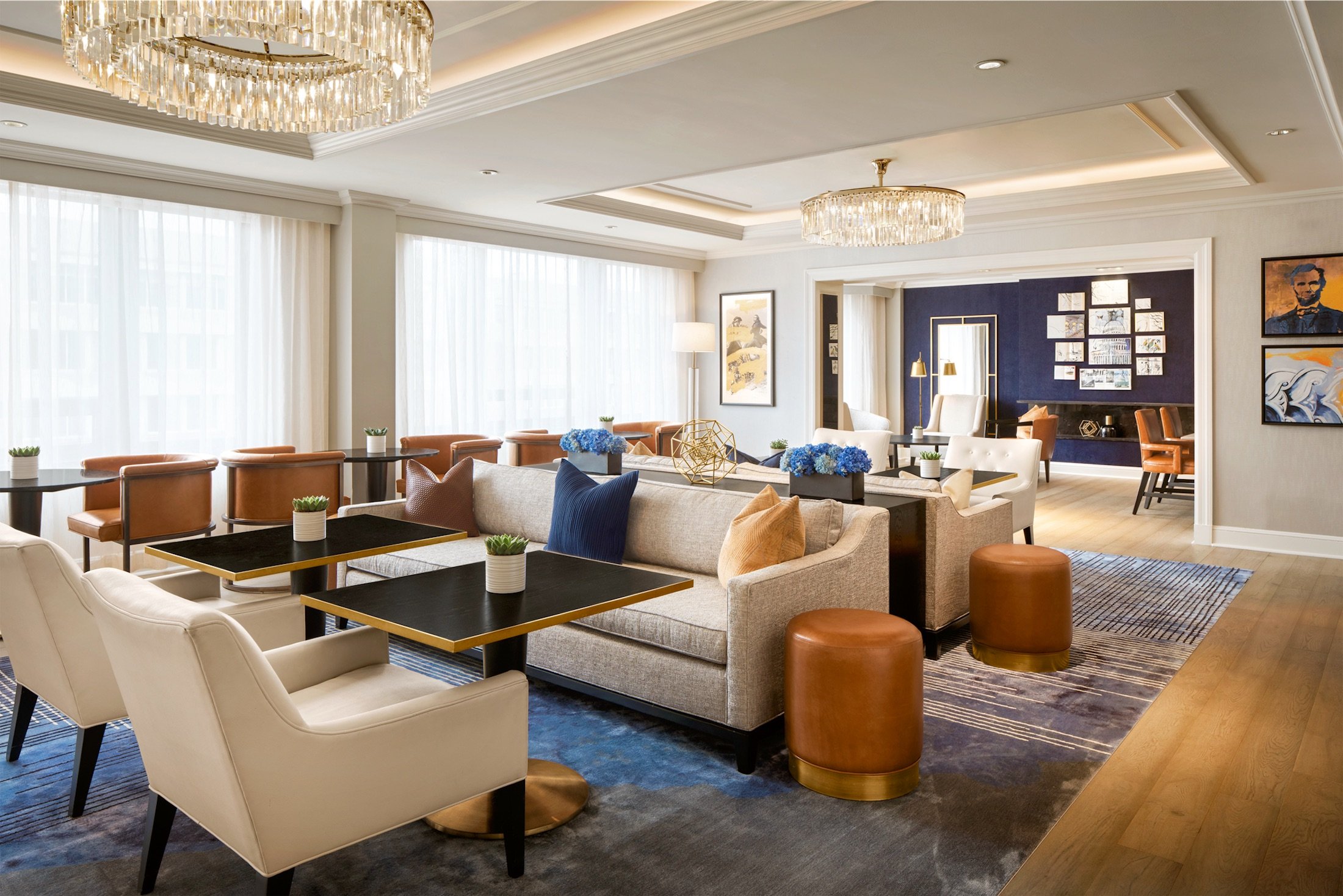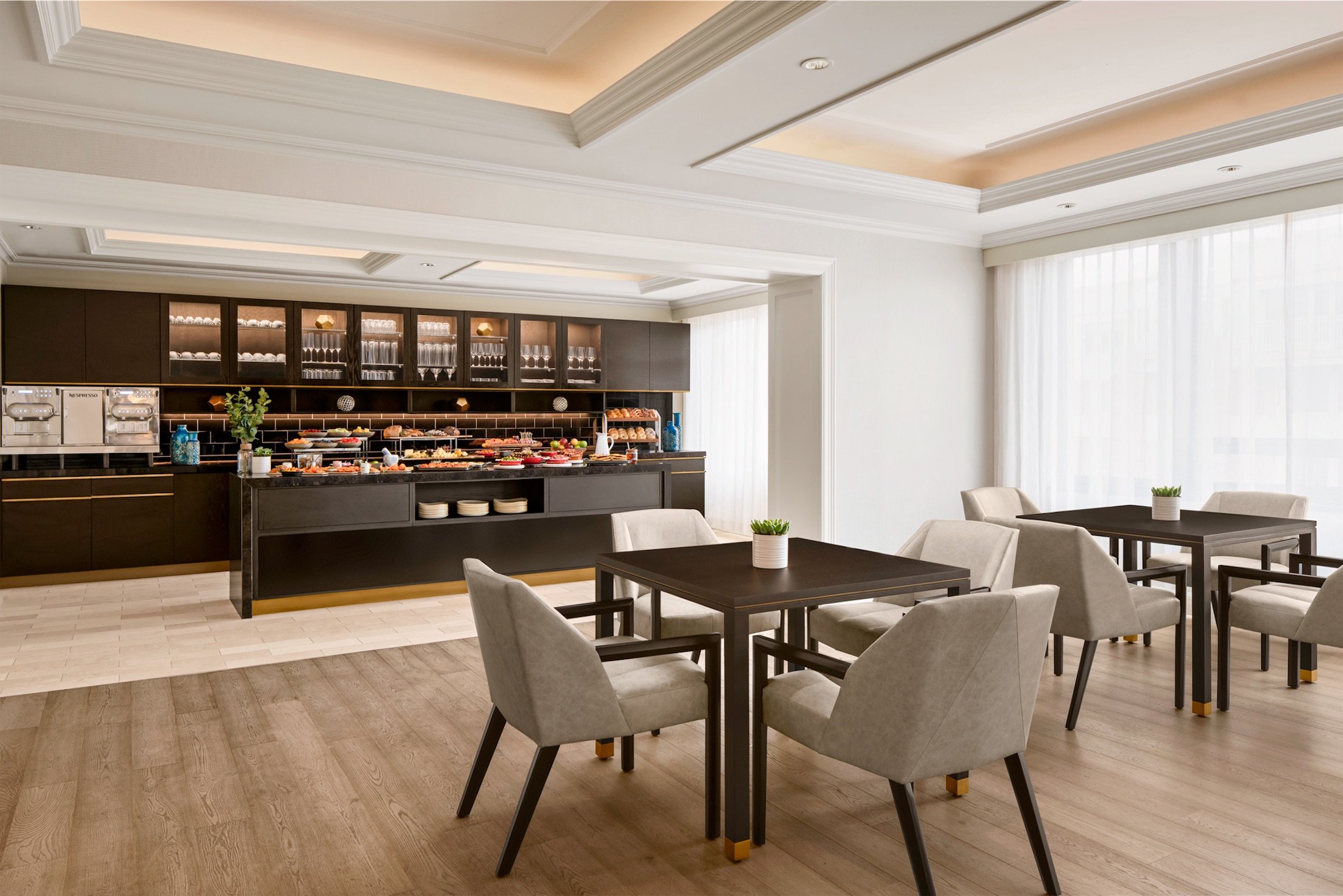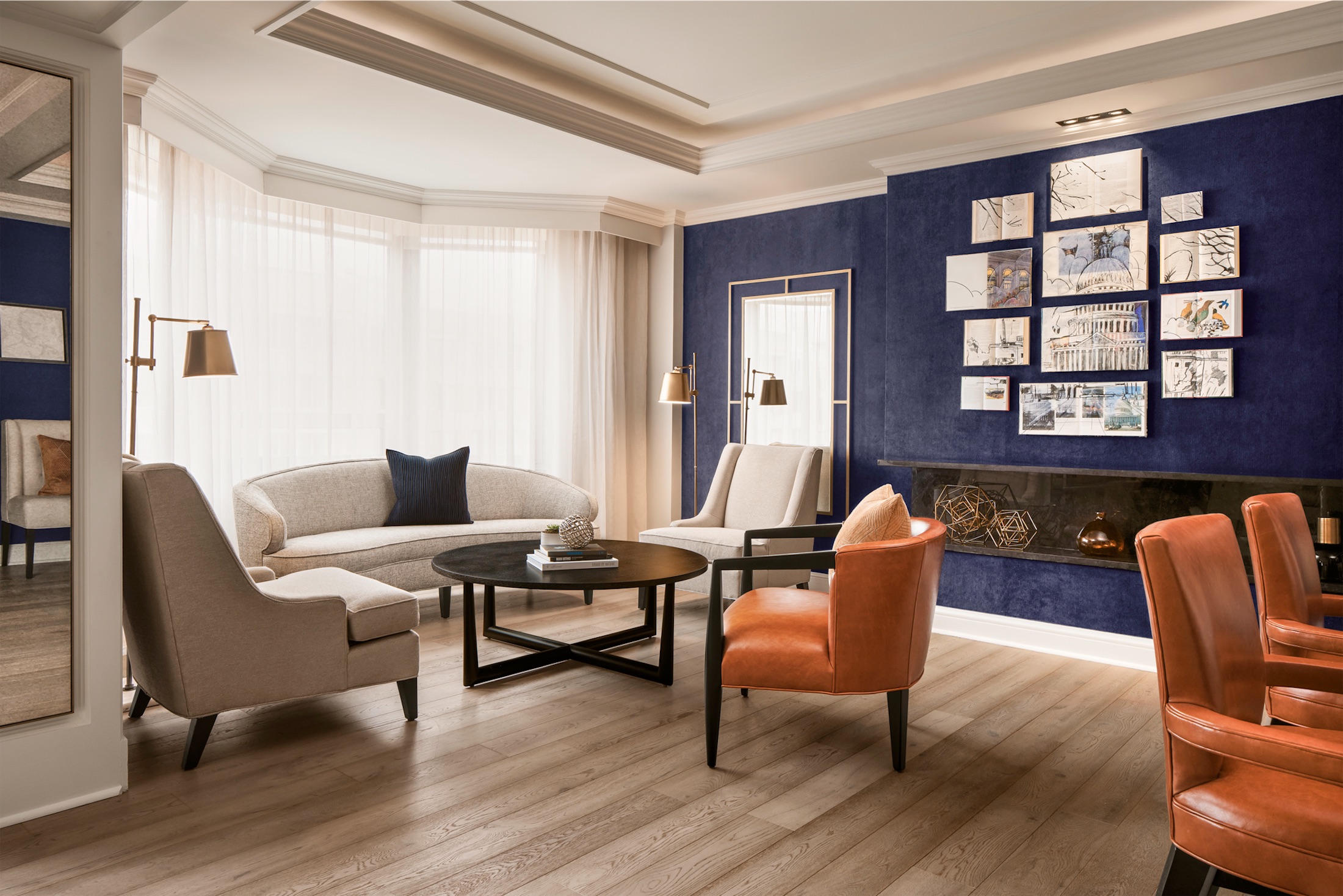 Other Accommodations You May Like
Fairmont Room
To comfortable amenities with contemporary décor.
Floors 4 - 8, 10
1 King Bed or 2 Queen Beds
4 People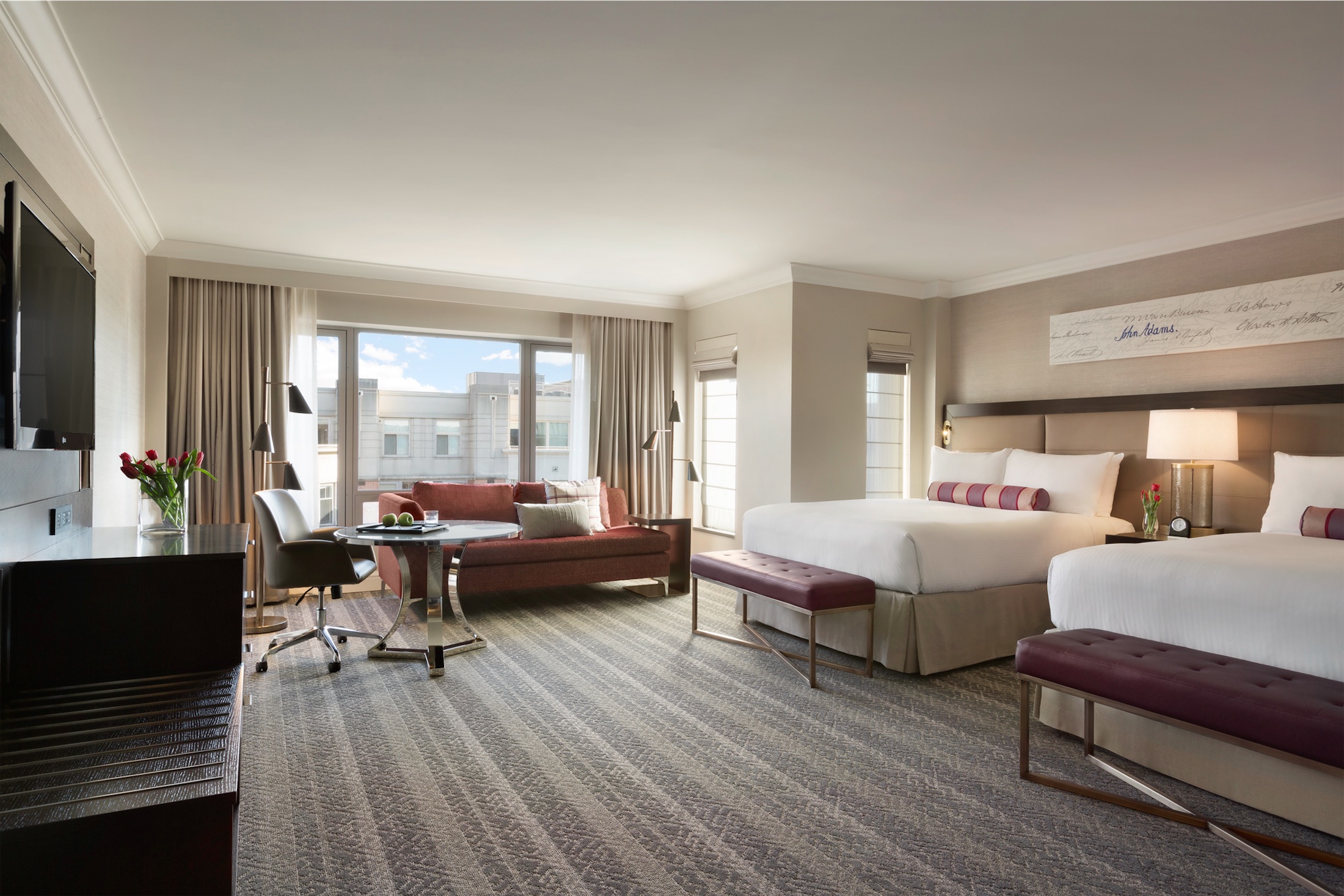 Fairmont Signature Room
Oversized room with a city or courtyard view.
Floors 4 - 8, 10
1 King Bed or 2 Queen Beds
4 People
Deluxe Room
Overlooking our lush urban courtyard, most rooms offer a petite balcony.
Floors 4 - 8, 10
1 King Bed or 2 Queen Beds
4 People
Fairmont Washington D.C., Georgetown
Balance Gym
Balance Gym is the owner and operator of the gym located on the Mezzanine level. This facility is part of the locally based award-winning Balance Gym Company.
Walking Distance: 1 minute
Juniper Restaurant
Juniper Restaurant and Courtyard is an ideal place to gather with American Fare favorites. Our specialties are creatively prepared with superior ingredients and served by the truly passionate.
Walking Distance: 1 minute
Courtyard Bar
Experience our newly renovated Courtyard Bar featuring lush landscapes, the aroma of freshly grown herbs, refreshing cocktails such as premium Gin and Tonics while dining al fresco.
Lobby Lounge
An artful and alluring setting, the Lobby Lounge is the perfect place to enjoy a curated menu of crafted signature cocktails and world-class wines by the glass paired with contemporary small plates.
West Wing Rooms
Eight function rooms with natural light make up the third floor West Wing.
Roosevelt
Spacious yet intimate meeting room on the ballroom level.
Imperial I or Imperial II or Decatur Roosevelt
Kennedy Ballroom
Our newest addition is bedecked in the latest technology and modern decor.
Grand Ballroom
A grand staircase unveils the Grand Ballroom and Grand Foyer.
Courtyard
The ultimate urban oasis that offers generous seating in an elegant and tranquil setting.
The Colonnade
Overlooking the Courtyard with ample natural light and crystal chandeliers.
Walking Distance: 1 minute
Dumbarton House
Step back into the Washington of the 1800s at this Federal period historic house museum in Georgetown, D.C.
The Phillips Collection
Visit this art museum featuring nearly 3,000 works by American and European impressionist and modernist artists.
George Washington's Mount Vernon
Explore the historic home of George and Martha Washington, located on the banks of the Potomac River in Fairfax County, Virginia.
Lincoln's Cottage
Visit this historic site where President Abraham Lincoln made some of his nation-changing decisions and learn more about America's fascinating history.
The Smithsonian American Art Museum and its Renwick Gallery
Visit this contemporary craft and decorative art museum located just feet from the White House, which features the largest collection of American art in the world.
The National Portrait Gallery
This Smithsonian Institution is a historic museum that features fascinating portraits of people who have shaped the history and culture of the United States.
ARTECHOUSE
Experience innovative and immersive digital art at this technology-driven destination for creativity.
The National Gallery of Art
Explore this gallery's over 150,000 artworks that include paintings, sculpture, photographs, prints, and more from some of history's most renowned artists.
The Hirshhorn's Sculpture Garden
Wander among the iconic sculptures displayed year-round at the Hirshhorn Museum's Sculpture Garden and Plaza, featuring more than 30 works of art.
The National Gallery of Art's Sculpture Garden
Get out and walk among remarkable sculptures in this gorgeous and sunny garden at the National Gallery of Art in the heart of Washington, D.C.
The Smithsonian's National Zoo
This fascinating zoo is a family favorite and completely free. It offers an incredible diversity of animals, including famous giant pandas.
The National Museum of the American Indian
Visit this Smithsonian Institution museum to explore one of the world's deepest collections of Native objects, photographs, and media.
The National Museum of American History
Explore the complex history and fascinating original artifacts of the United States of America at this Smithsonian Institution.
The United States Holocaust Memorial Museum
Visit America's memorial and national institution dedicated to documenting, studying, and interpreting Holocaust history. Admission is free.
The National Museum of African American History and Culture
Explore this Smithsonian Institution museum that is devoted exclusively to the documentation of African American life, history, and culture.
The National Air and Space Museum's Steven F. Udvar Hazy Center
Get up close to thousands of aviation and space artifacts, including the Space Shuttle Discovery and other famous historic technologies.
Museum of the Bible
Experience an interactive and informative museum that focuses on the Bible and its impact.
International Spy Museum
Learn the fascinating history of espionage and explore its contemporary role at this fun and interactive museum.
Glenstone Museum
This stunning contemporary art museum is located on 300 acres of landscape that integrates art and architecture into the museum grounds.
The National Museum of Women in the Arts
The National Museum of Women in the Arts
Hillwood Estate, Museum and Gardens
Discover the world of the decorative arts at this museum housed in a gorgeous estate once owned by Marjorie Merriweather.
Planet Word Museum
Learn about design and the built environment at this inspiring and interactive museum.
The National Building Museum
Learn about design and the built environment at this inspiring and interactive museum.
Loading map ...
Exclusive Offers and Updates from Fairmont Washington D.C., Georgetown