Accessibility at Fairmont Washington, D.C.
We strive to create a culture of inclusion at Fairmont Washington, D.C., Georgetown. Our Fairmont Rooms, Fairmont Gold Rooms, and Deluxe Rooms feature many accessible amenities and may be requested at the time of reservation. Please inquire at the time of booking and contact us if you have any special requests related to accessibility or if you need more information about our facilities and services.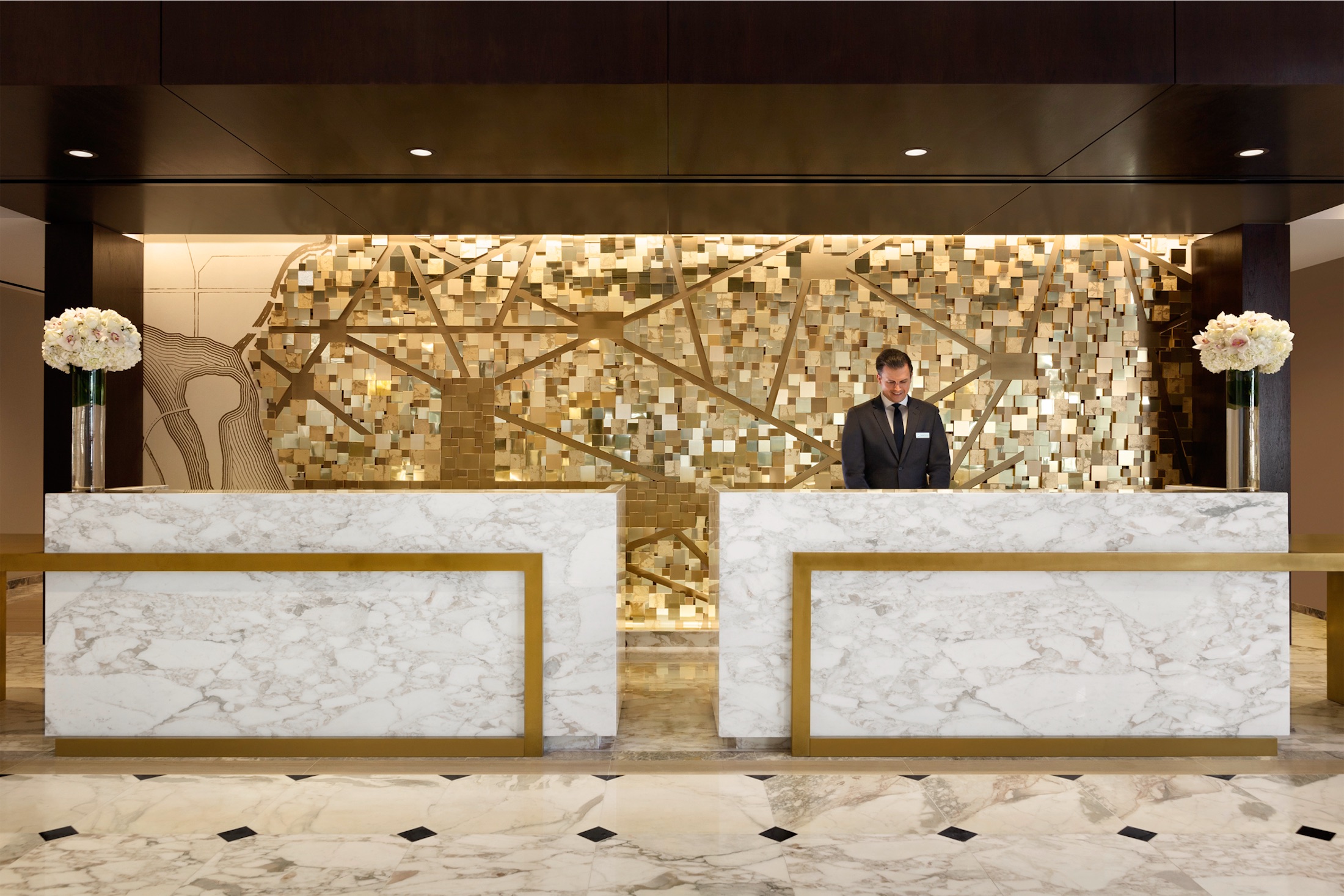 Public entrance
Route from accessible public entrance to registration area, accessible guest rooms, restaurants, meeting room/ballroom area, Fitness Center, swimming pool, Business Center, hair salon.
Registration desk
Concierge desk
Public restrooms
Restaurant
Fitness Center
Swimming Pool
Business Center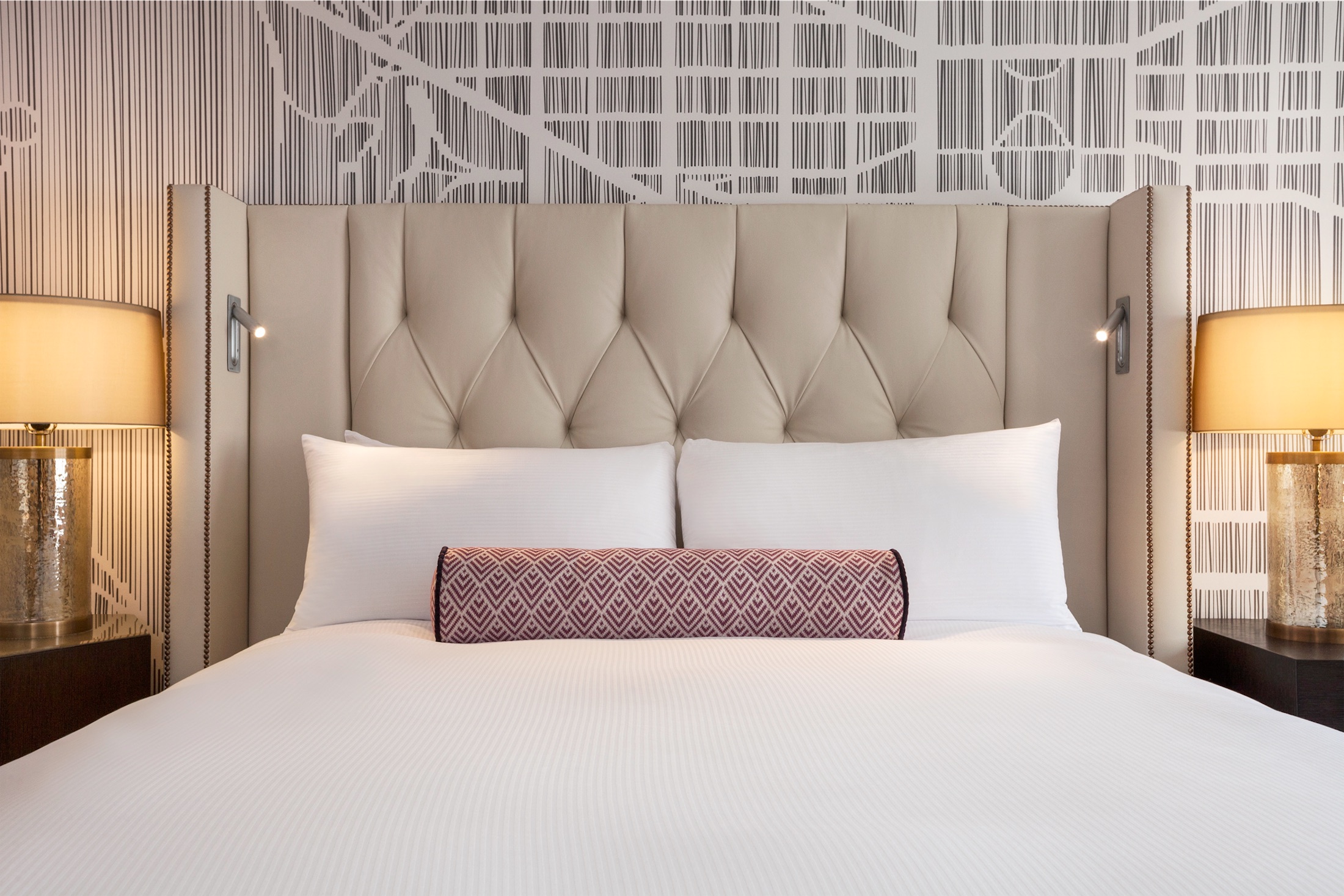 Fairmont Gold Room
Upgraded rooms with a modern twist featuring complimentary continental breakfast and canapés.
Floor 9
1 King Bed or 2 Queen Beds
4 People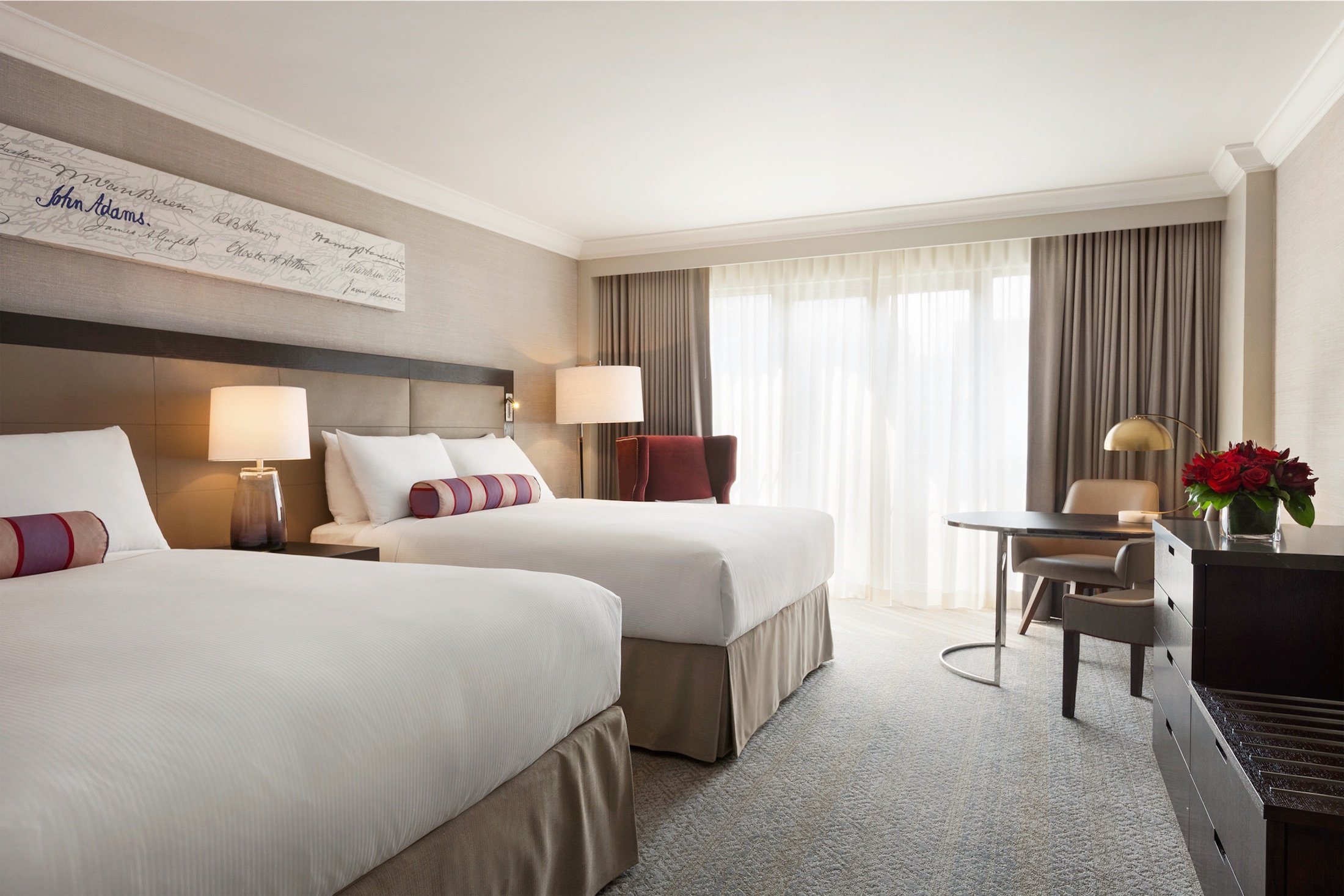 Fairmont Room
To comfortable amenities with contemporary décor.
Floors 4 - 8, 10
1 King Bed or 2 Queen Beds
4 People
Deluxe Room
Overlooking our lush urban courtyard, most rooms offer a petite balcony.
Floors 4 - 8, 10
1 King Bed or 2 Queen Beds
4 People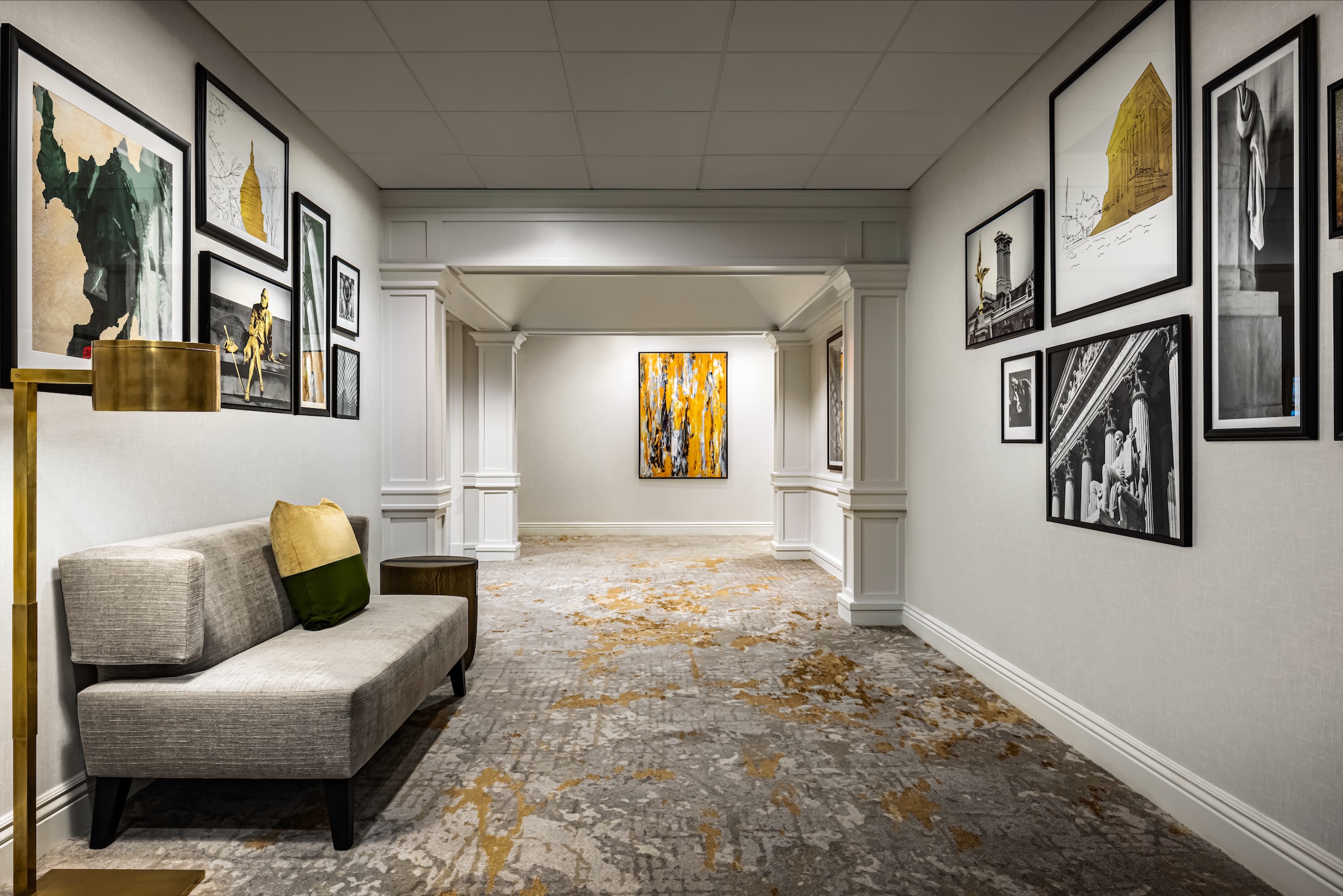 Additional Accessibility

Information & Services
Accessible guest rooms and suites with mobility features have doorways that provide 32" of clear width
Accessible guest transportation with advance notice
Valet parking accepts vehicles specially outfitted for drivers who use wheelchairs
TTY (teletypewriter) for guest use
Assistive listening devices for meetings upon request
Televisions have closed captioning or closed captioning decoders provided
Signage is provided for permanent rooms and spaces have Braille and tactile characters
Service animals are welcome
For guests who are blind or have low vision, hotel employees will read printed/visual information and provide verbal directions to areas of the hotel.
Exclusive Offers and Updates from Fairmont Washington D.C., Georgetown