Meet Georgie, Our Canine Ambassador
When you arrive at Fairmont Washington, D.C., Georgetown, we promise to provide a friendly welcome. One member of our team is fond of greeting guests with a wagging tail and friendly paw. Georgie is our Canine Ambassador, a young female Labrador who spends her days in our lobby before heading home each evening with Mark Huntley, our Regional Vice President and General Manager.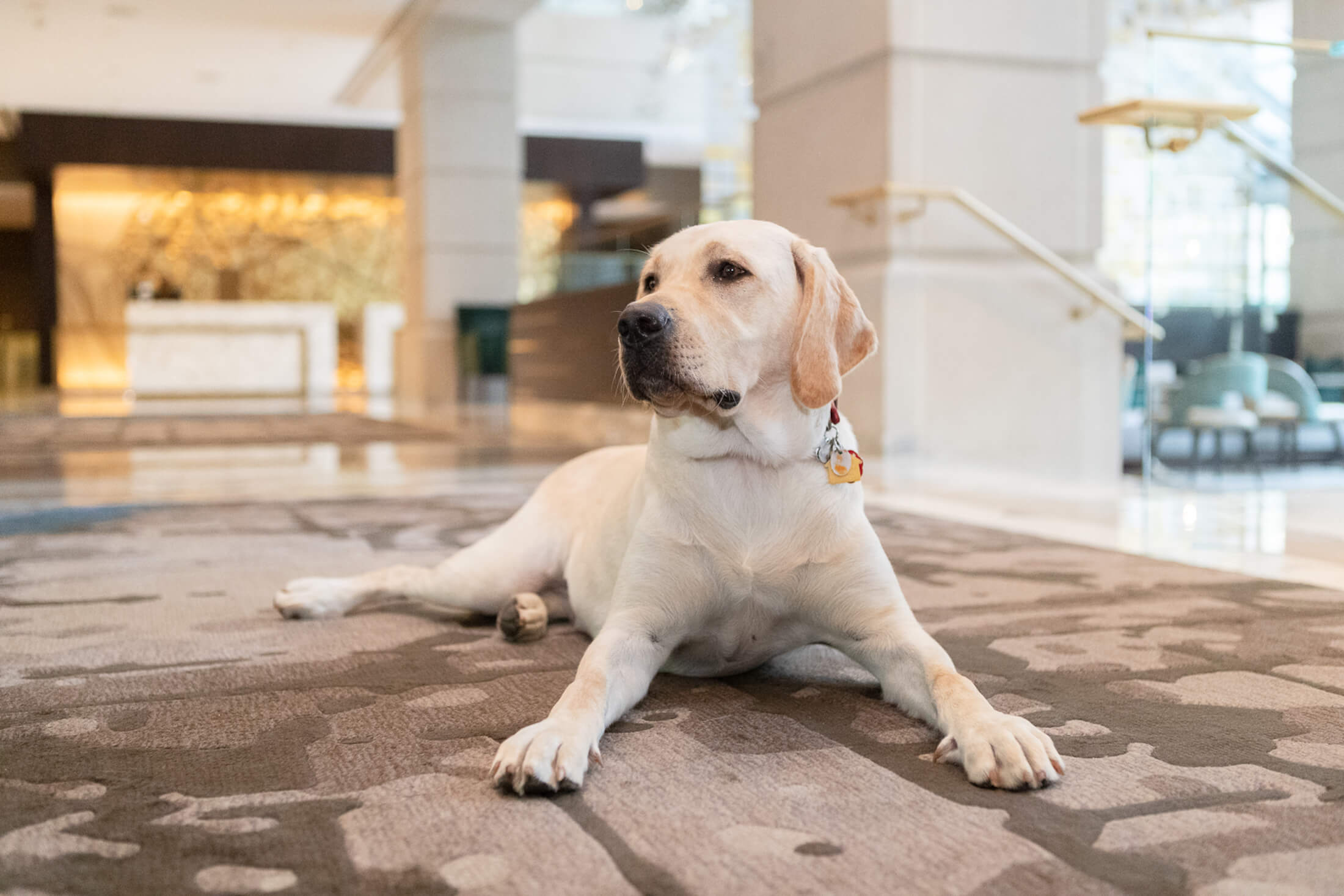 Georgie was adopted from Guiding Eyes for the Blind in November 2018. Since then, she's been a busy pup! She's launched her own coloring book, has her own email address, and loves hosting yappy hours for her furry friends. She greets guests in the lobby and is here to help make your stay fun, so stop by our lobby to say hello.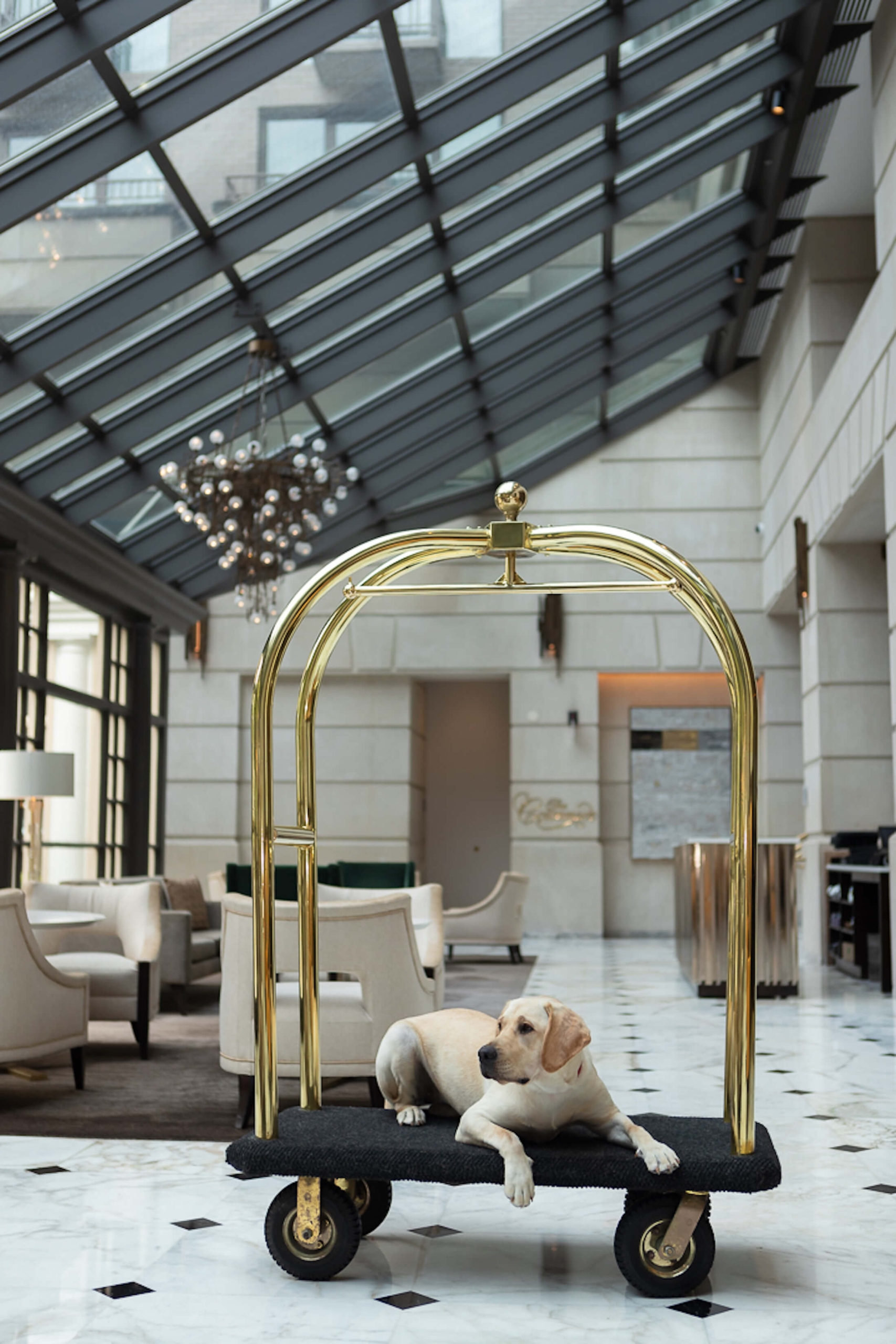 Fairmont's Canine Ambassador Program
We understand it's not always possible to travel with your four-legged friends. For guests who find themselves missing their pets while traveling, Fairmont Hotels & Resorts offers the unique service of our Canine Ambassadors. These friendly and fun-loving pups have been trained to greet guests with the signature warmth you've come to expect from the Fairmont team.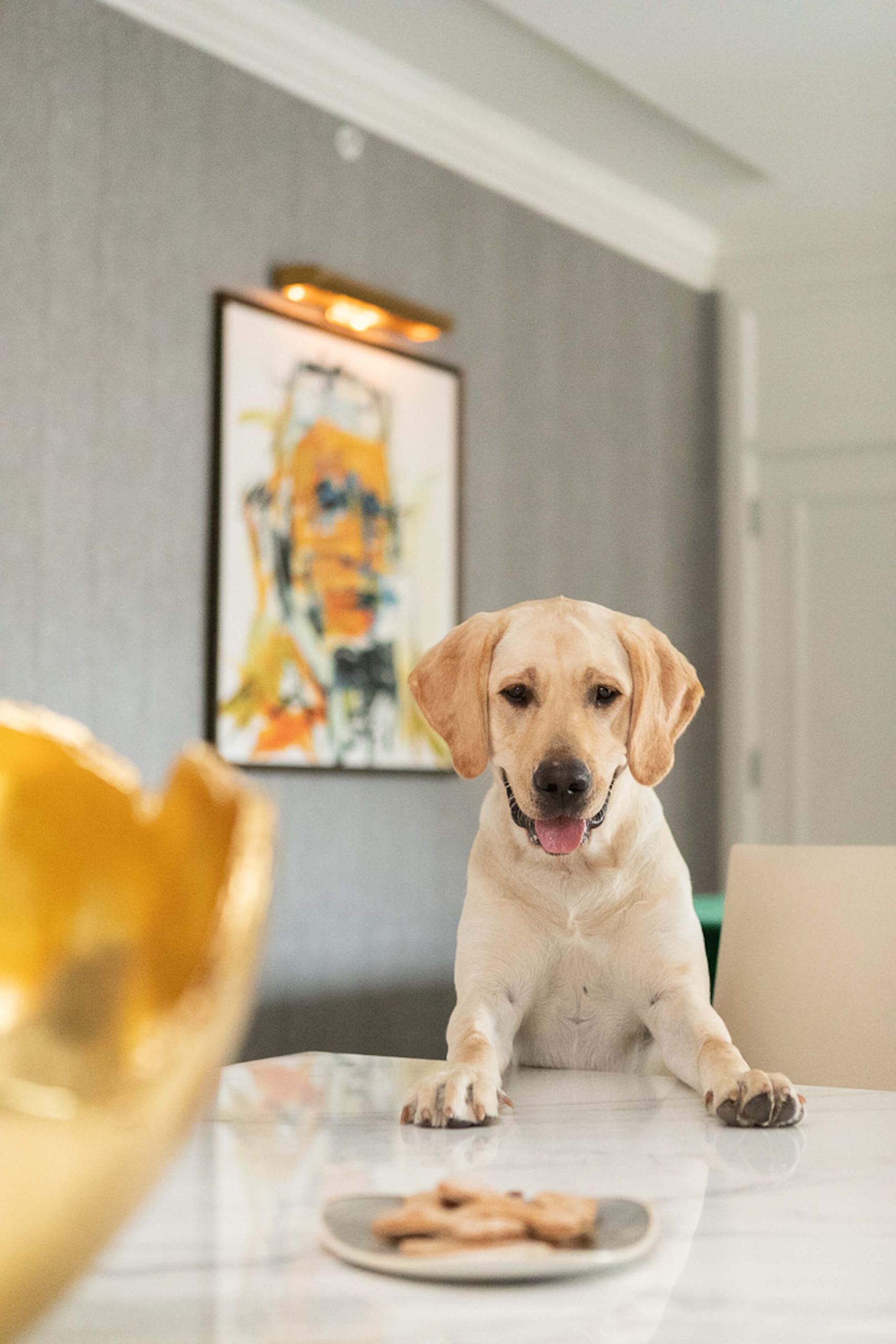 About Guiding Eyes for the Blind
Georgie was adopted from Guiding Eyes for the Blind, a nonprofit organization dedicated to helping people with vision loss through the use of highly trained guide dogs. Georgie received training and socialization from Guiding Eyes for the Blind before embarking on her very important role with Fairmont.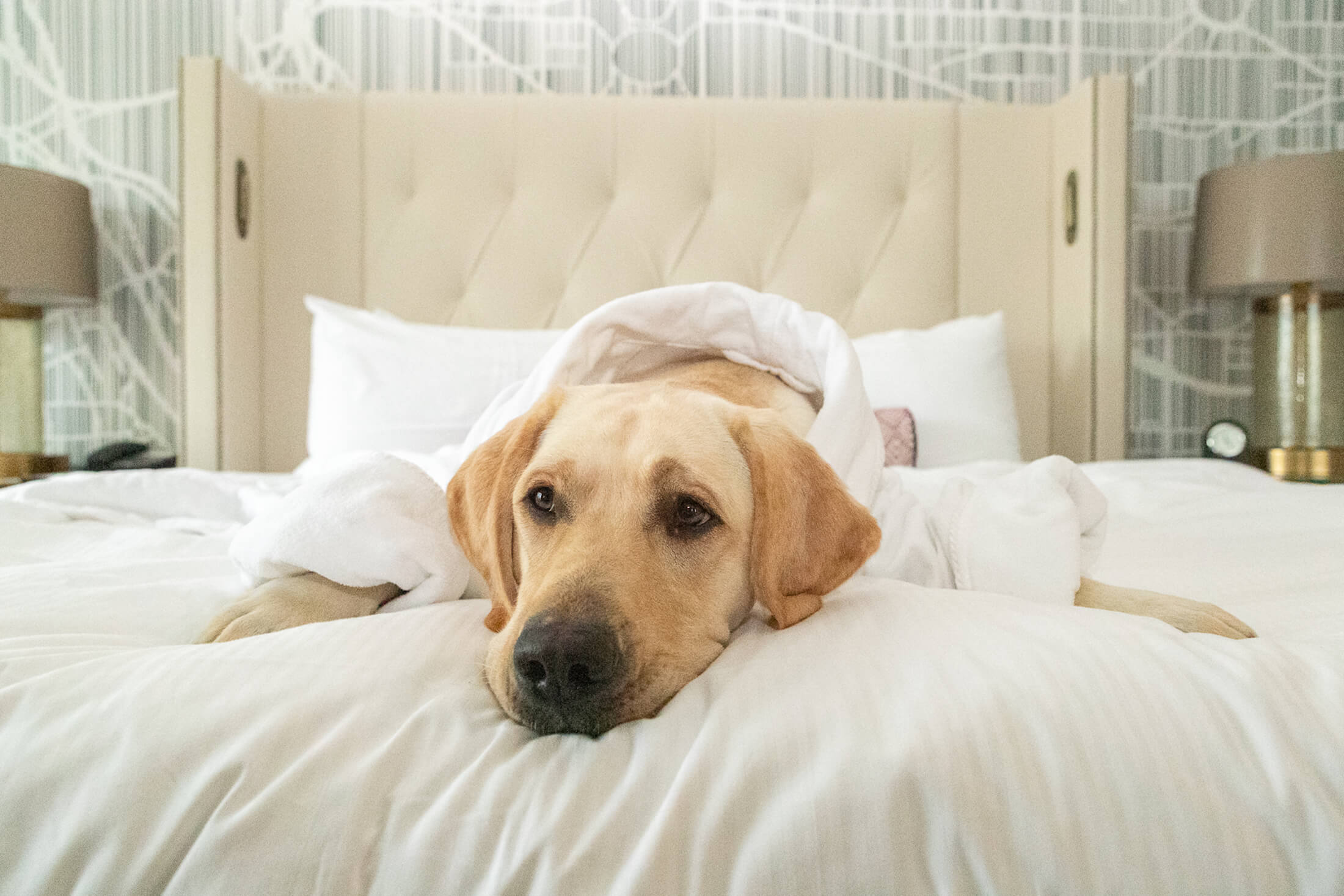 Pets of all sizes are welcome to the hotel as long as they are leashed at all times in common areas. Pets must never be left unattended in your room. Any damage incurred to the room by the pet is the responsibility of the guest. Service dogs are always welcome and exempt from our Pet Policy.
Exclusive Offers and Updates from Fairmont Washington D.C., Georgetown